Well everyone, I hope y'all survived yesterday....the dreaded Friday the 13th. Actually my day was pretty good. At my day job, the meeting I thought I had from 1:00 - 2:30 was actually 10:30 -12:00...which meant that I could leave early from work on a Friday afternoon....yippee! I also got paid plus received my tax refund so that was a big double yippee! And you know what that means....time to do some 'crafty' shopping. I taught a class this morning at Archiver's and did some major shopping after my shift.
I've shared with you guys the fact that I love my Copic markers....and that I'm broadening my spectrum to include colored pencils with gamsol and Tim Holtz Distress Markers....well, I've done a comparison color experiment. I colored the same image four different ways: (1) Copics (2) Tim Holtz Distress Markers with water brush (3) Prismacolor colored pencils with gamsol and (4) Watercolor pencils with a water brush.
Here's a shot of all four of them together.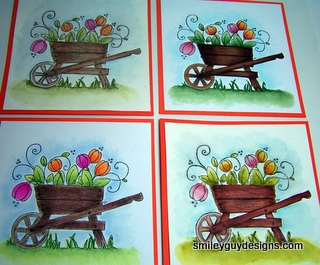 Let's play a game....I'll show the sample one by one and you try and guess which one of the four it is.
(1)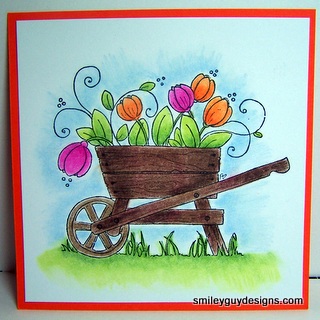 (2)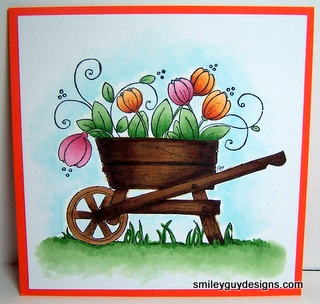 (3)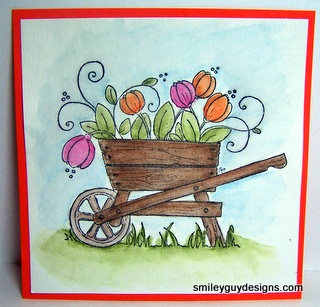 (4)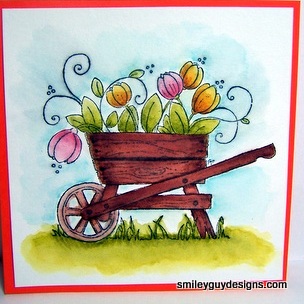 It's probably a little easier to tell the difference between the four of them in person where you can see them close up. But here are the answers for you...
(1) Prismacolor colored pencils and gamsol
(2) Copic markers
(3) Watercolor pencils and water brush
(4) Tim Holtz Distress markers and water brush
Thanks for stopping by and enjoy the rest of your weekend!!
Heidi