Happy Holidays everyone! Life is good - I am officially on vacation now and won't return until 1/1/2013! That still seems a little odd to write....2013! Seems like just yesterday we were all freaked out about going from 1999 to 2000 - how many checks did you mess up that year? I always have a problem going from year to year when writing out checks....then you throw in changing from 1999 to 2000 - all I can say now is thank goodness for online banking/payments!!!!!!
I have to share with everyone the latest issue of CardMaker Magazine (Winter 2012). I have a set of cards in this issue under the category using patterned paper. I was driving home from work one day thinking about what type of card I wanted to do to submit as a project and then I thought....why do just one? I had this idea to showcase a number of cards you can do using the same patterned paper. I used the Echo Park 'Yours Truly' 6x6 paper pad. I had just learned how to do a couple of new techniques and was excited to share! So I did a 'bargello' and a couple of different 'herringbone' patterns along with a quilt card.
Here is the Winter 2012 cover of CardMaker Magazine in case you want to check it out at your local bookstore in person.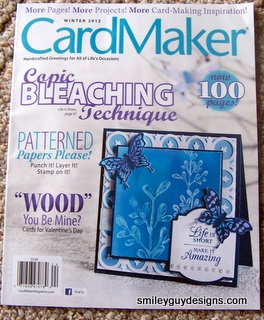 I'm excited to share that I have a four pages in this particular issue. The editor asked that I send extra paper so they could do 'step outs' photos along the way.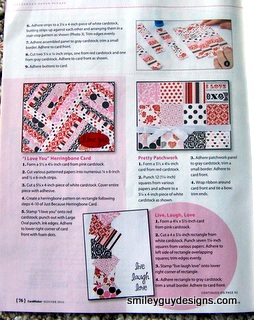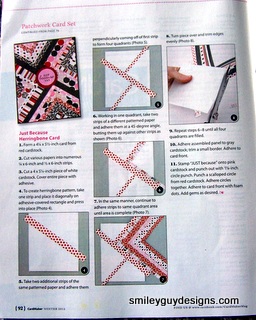 Here are close ups of the actual cards. The card in the upper left corner of first photo and right side of bottom photo are the herringbone patterns and the bottom one in the first photo is the bargello pattern.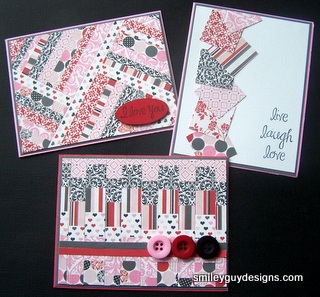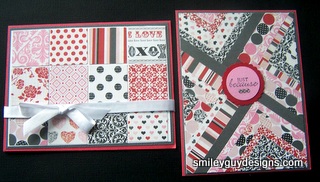 I wish everyone a happy and safe holiday season. Please keep the families from Newtown, CT in your prayers as they try to get through what should be a happy season and is instead a painful reminder that life is short and can be changed in the blink of an eye.

Thank you for stopping by and hope to see you again soon.
Heidi