Hi everyone!!! I've been wracking my brain trying to come up with another design for an entry into the Lawn Fawn CHA contest. And it's funny how inspiration can strike anywhere. I was in a meeting for work that was held in the Crystal Ballroom at the Hilton in Milwaukee, WI. I happened to look up and on the ceiling was an interesting pattern, I took a picture of it with my cell phone.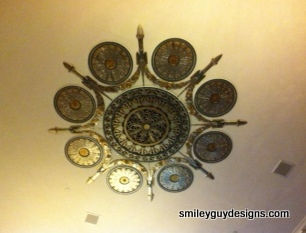 I have the Lawn Fawn critter set called 'Critters Ever After' and one of the images in this set is a wand. I thought the wand would be cool to use as the little spikey things separating the round disks.
So once I got home I sat down and went to work. Here's what I came up with......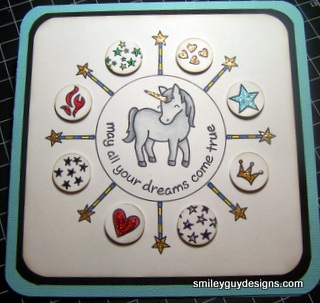 Check out my next post too...I have yet another card for the contest.
Thanks for stopping by...see you again soon!
Heidi