Hello my friends! Today's a busy day for us at The Paper Nest Dolls. It's time for another Paper Nest Dolls challenge. The theme for PNDC #15 is 'Halloween' Challenge. The challenge begins today, 10/14 and ends on Friday 10/25. AND.....it's also day 1 of our 2 day Winter Blog Hop. Make sure to check out both posts.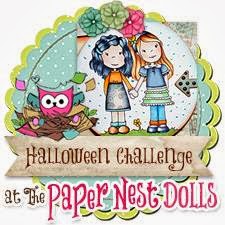 What's a challenge without prizes - there are 4 winners in total for each challenge - 3 winners chosen by our design team and the
se winners get one free PND digi of their choice (which let me tell you will be hard to pick since all the images are so
darn adorable)

- and 1 randomly chosen winner who will receive this awesome prize package...and by awesome I mean AWWW-SOME!!!!!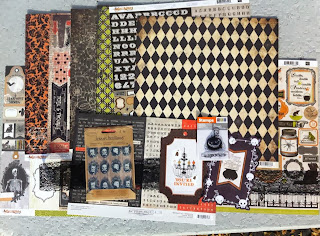 Christine (owner and illustrator of Paper Nest Dolls) has some really cute Halloween images and I've used "Little Witch Ellie'. She's colored with COPIC markers and I've used Doodlebug papers from their 'Haunted Manor' collection. I love the paper with the little spiders on it...kind of matches the little spider hanging from Ellie's broom. Too cute!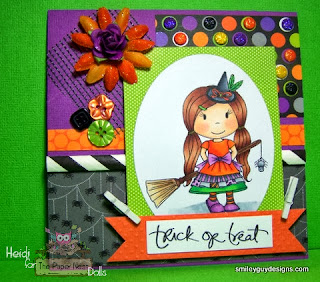 Here's a close up of my image.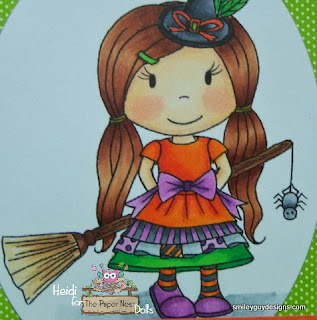 Please click this link
PND Challenge to enter this challenge. Here are a few housekeeping items you should know when playing along:
You are not required to use a PND stamp in order to participate

Any type of project can be submitted, it doesn't have to be a card

Winners will be announced at the start of the next new challenge
Thanks for stopping by and hope to see you again soon! I look forward to seeing what you create!!
Also....don't forget to check out our 2 day Winter Blog hop for your chance to win some great prizes.
Heidi