Have I got some exciting news! I have been asked to be a part of The Scrapbooking Queen's Royal Challenge design team. See? I always knew in my heart I was a Princess!!!!
The Scrapbooking Queen (aka Theresa) runs a monthly challenge and this month it's challenge "#5 My Little Pony". If you go to the challenge blog
HERE
, you can download the IMAGE needed to participate in this month's challenge and check out what the design team came up with. You MUST use the same image the design team uses in order to be eligible for the 'Royal' prize pack.You can make any type of project you'd like (i.e. card, layout, altered item, etc.). So put on your creative hat and join us.
For my project this month I colored the image in shades of pink...who doesn't LOVE pink?? And as I was searching for a sentiment for my card I came across a stamp set from Mama Elephant that had the sentiment "PINKY PROMISE'...how perfect is that for my little pink pony??????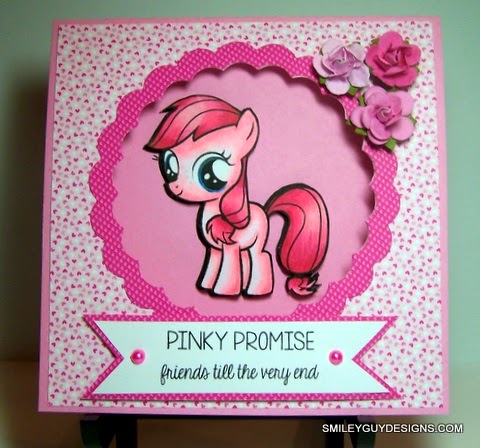 Now I tried something on this card that I've never done before. I printed the digital image a few times and cut them out to stack them to make a 3D image....I think it looks really cool!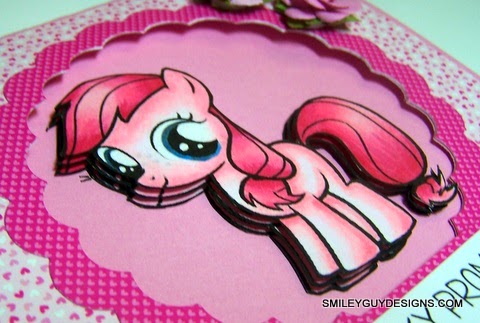 Now it's time to see what you create for the challenge. You have until April, 29, 2014 to link up your project.
Thanks for stopping by and hope to see you again soon!
Heidi